Gout
Natural Gout Treatment Brisbane
Our team of natural health practitioners can help you treat and manage your Gout naturally. We can offer lifestyle and diet changes which can reduce the incidence of gout attacks as well as pain reduction techniques to treat gout pain.
Suffering from painful gout? Our experienced Brisbane natural health team offers a range of natural therapies to help you combat gout discomfort.
Book a Consultation Today
What is Gout?
Gout (also known as Gouty Arthritis) is a form of arthritis which often occurs in the big toe, ankle, elbow and knee joints. Gout is caused by abnormally elevated levels of uric acid in the blood. Normally our body can get rid of uric acid when we urinate. However, when there's a high level of uric acid, our body cannot eliminate it quickly enough. High uric acid can lead to the formation of urate crystals mostly around the kidneys and joints. Our white blood cells get in defense mode and attack these crystals causing inflammation and intense pain.
Symptoms of Gout
A gout attack can be characterised as a sudden and severe pain, swelling, redness and tenderness in joints. Gout often occurs suddenly, over a couple of hours or overnight. Gout symptoms can be:
Severe pain in one joint or more joints - the attacks are common to the joint at the base of the big toe, however, gout can affect any joint.
Swelling at the joint
Redness or inflammation
Natural Remedies to Manage Gout Symptoms
Changes to your lifestyle and diet can greatly decrease your gout attacks and symptoms.
Reduce your weight
Stay hydrated - drink 1-2L of water
Avoid consuming fruit juices, soda, refined carbohydrates like white bread, cakes and cookies
Reduce the consumption of high purine foods such as:

Red meat
Game meats like veal, venison and pheasant
Fish - trout, tuna, sardines
Seafood - crab, shrimp, scallops
Organ meats
Alcohol especially beer and spirits
Yeast products like vegemite
Best Diet to Manage Gout
Certain foods have properties which help clear uric acid from the body.
Nuts
Celery seed
Nettle
Ginger
Cherries
Coffee - in moderation
Fruits and vegetables
Legumes
Dairy products especially low-fat dairy
Whole grains like oats, brown rice and barley
Eggs
Herbs & spices
Natural Relief from Gout
Our team of acupuncturists, naturopaths, and Traditional Chinese Medicine practitioners provide natural remedies for gout to your specific symptoms. Reduce the severity and frequency of gout attacks naturally.
Don't suffer from gout any longer, come and see us today for natural gout treatment in Brisbane. Book a Gout Treatmant Consultation Today
References
Specific Therapists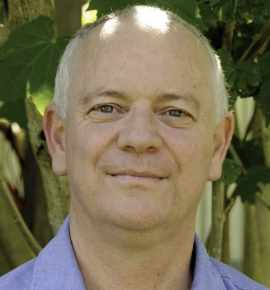 Greg Bantick
Traditional Chinese Medicine, Acupuncture, Fertility & Pregnancy Care, Pain Management, Remedial Massage, Stress Management, Women's Health
Greg Bantick has been in practice since 1975 in a wide variety of clinical settings. He has particular interests in dermatology, digestive, mood and auto-immune disorders. He is registered as a Chinese herbalist, pharmacist and acupuncturist with AHPRA CMR0001733690.
Read More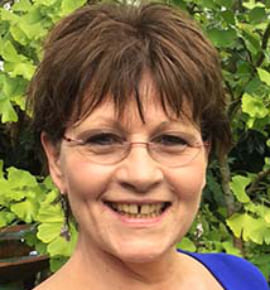 Tina White
Anti-Ageing, Acupuncture, Biomesotherapy, Energetic Facial Release, Fertility & Pregnancy Care, Iridology, Naturopathy, Nutritional Medicine
Tina has over 30 year's clinical practice in natural therapies. As a practitioner in naturopathy and acupuncture, Tina has remarkable insight coupled with a caring nature and is a beacon of hope for those she cares for.
Read More
Specific Therapies
Specific Treatments
Specific Tests