Coeliac Disease
Natural Coeliac Disease Treatment Brisbane
Coeliac disease could affect up to 1 in 100 Australians, it can occur in both males and females of any age. It is thought that most people with coeliac disease, up to 80%, remain undiagnosed.
Manage your coeliac disease with our natural health team. Here at the Health and Healing Wellness Centre we have many speciality areas which offer complete and holistic healthcare solutions to provide a safe, supportive and natural coeliac disease management.
Book a Consultation Today
What is coeliac disease?
Coeliac disease is an autoimmune disorder in which the small intestine is damaged from the consumption of gluten. This causes the body to absorb food and nutrients poorly which can lead to vitamin and mineral deficiencies and sometimes malnutrition.
Coeliac disease symptoms
Coeliac disease symptoms can vary greatly from person to person, some sufferers exhibit no symptoms at all. Some of the symptoms associated with coeliac disease can include:
diarrhoea
weight loss
nausea
flatulence
abdominal discomfort or bloating
tiredness
feeling weak
poor weight gain in children or delayed growth
If you think you may have coeliac disease it is recommended that you visit your health professional promptly for diagnosis. A specific range of tests are needed for confirmation of the disease. It is also recommended that you continue your normal diet prior to and during these tests to provide an accurate diagnosis.
Coeliac disease treatment
Maintaining a gluten-free diet is currently the only treatment for coeliac disease. Our experienced naturopaths and TCM practitioners can help cater a gluten-free diet for your lifestyle. We will also assist your body to regain the nutrients it has lost through the coeliac disease.
What is gluten?
Gluten is a protein found in wheat, barley, rye, triticale and oats. People suffering from coeliac disease must exclude all these gluten containing grains from their diet as well as any products derived from them.
There are many gluten-containing foods in the western diet such as:
bread, pizza, most flat breads
pasta, cous cous, semolina
pastries, pies
cereals
biscuits
cakes
(some) noodles
crumbed and battered foods
Other foods which can also contain not so obvious amounts of gluten are:
some hamburgers, sausages, rissoles
small goods such as ham, salami, etc
sauces, dressings
confectionery - liquorice, candy,
soups and dried stock cubes
chips
beer
malt
Specific Therapists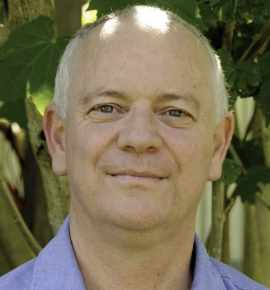 Greg Bantick
Traditional Chinese Medicine, Acupuncture, Fertility & Pregnancy Care, Pain Management, Remedial Massage, Stress Management, Women's Health
Greg Bantick has been in practice since 1975 in a wide variety of clinical settings. He has particular interests in dermatology, digestive, mood and auto-immune disorders. He is registered as a Chinese herbalist, pharmacist and acupuncturist with AHPRA CMR0001733690.
Read More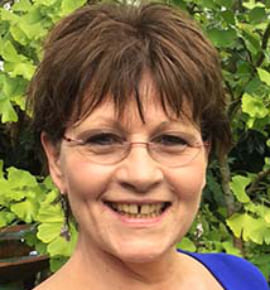 Tina White
Anti-Ageing, Acupuncture, Biomesotherapy, Energetic Facial Release, Fertility & Pregnancy Care, Iridology, Naturopathy, Nutritional Medicine
Tina has over 30 year's clinical practice in natural therapies. As a practitioner in naturopathy and acupuncture, Tina has remarkable insight coupled with a caring nature and is a beacon of hope for those she cares for.
Read More
Specific Therapies
Specific Tests