Chronic Ulcerative Colitis
Natural Ulcerative Colitis Treatment
Ulcerative colitis is a chronic inflammation of the colon (large intestine). Ulcers and inflammation of the inner lining of the colon lead to abdominal pain, rectal bleeding and diarrhoea. Book a consultation with our Naturopaths, Acupuncturists and Traditional Chinese Medicine practitioners for holistic healthcare solutions for your Ulcerative Colitis.
IBD relief from our natural health team. Here at the Health and Healing Wellness Centre, we have many speciality areas which offer complete and holistic healthcare solutions to provide a safe, supportive and natural Colitis treatment.
Book a Consultation Today
Ulcerative Colitis Causes
The actual cause of ulcerative colitis is unknown. The disease is thought to be an abnormal response by your immune system which results in inflammation of the colon lining which develops small sores or ulcers.
Ulcerative Colitis Symptoms
Symptoms of chronic ulcerative colitis include:
abdominal cramps
loose, urgent bowel movements
diarrhoea
blood in the stool
loss of appetite
weight loss
lethargy and fatigue
Alternative Treatment for Ulcerative Colitis
Our team of natural health professionals will carry out an in-depth analysis of your health to best heal your colitis, maintain good digestive health and reduce the pain and discomfort.
Book in for a consultation with our team today and take a holistic approach to ulcerative colitis treatment.
Specific Therapists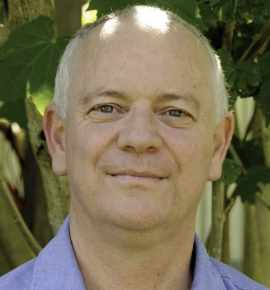 Greg Bantick
Traditional Chinese Medicine, Acupuncture, Fertility & Pregnancy Care, Pain Management, Remedial Massage, Stress Management, Women's Health
Greg Bantick has been in practice since 1975 in a wide variety of clinical settings. He has particular interests in dermatology, digestive, mood and auto-immune disorders. He is registered as a Chinese herbalist, pharmacist and acupuncturist with AHPRA CMR0001733690.
Read More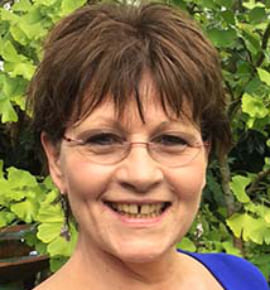 Tina White
Anti-Ageing, Acupuncture, Biomesotherapy, Energetic Facial Release, Fertility & Pregnancy Care, Iridology, Naturopathy, Nutritional Medicine
Tina has over 30 year's clinical practice in natural therapies. As a practitioner in naturopathy and acupuncture, Tina has remarkable insight coupled with a caring nature and is a beacon of hope for those she cares for.
Read More
Specific Therapies
Specific Treatments
Specific Tests