ADD and ADHD
What is ADD / ADHD?
Attention deficit hyperactivity disorder -- also referred to ADD or ADHD -- is a biological, brain based condition that is characterised by poor attention and distractibility and/or hyperactive and impulsive behaviours. It is one of the most common mental disorders that develop in children. Symptoms may continue into adolescence and adulthood. If left untreated, ADHD can lead to poor school/work performance, poor social relationships and a general feeling of low self-esteem.
Book a Consultation Today
What are the signs and symptoms?
The most prevalent symptoms of ADHD are inattention and distractibility and/or hyperactive and impulsive behaviours. Difficulties with concentration, mental focus and inhibition of impulses and behaviours are chronic and pervasive and impair an individual's daily functioning across various settings -- home, school or work, in relationships, etc.
What is the prevalence?
It is estimated that between 3 and 5 percent of preschool and school-age children have ADHD or approximately two million children in the United States. This means in a class of 25 to 30 students, it is likely that at least one student will have this common condition. ADHD begins in childhood, but it often lasts into adulthood. Studies estimate that 30-70 percent of children with ADHD will continue to have symptoms into adolescence and adulthood.
What is the cause?
The exact cause of ADHD has not been determined, however, the condition is thought to have a genetic and biological component. ADHD tends to occur among family members. Many research studies currently focus on identifying which genes, or a combination of genes, may cause a person to be more susceptible to ADHD. Physical differences in parts of the brain are also thought to be linked to ADHD.
How do we treat or manage ADD / ADHD?
There is no "cure" for ADHD at this stage, however, many treatment approaches may alleviate or significantly decrease ADHD symptoms. As a result, improvements are evident in school/work performance, relationships with others improve, and self-esteem increases.
Naturopathy and Nutritional Medicine
Eating a balanced diet is important for us all. When we eat well, we feel better. We are healthier and happier. Good nutrition is especially important for children who are growing and developing and although it's exact "cause" is unknown, major etiologic contributors to ADD/ADHD include adverse responses to food additives, intolerances to foods, sensitivities to environmental chemicals, molds, and fungi, and exposures to neurodevelopmental toxins, such as heavy metals and organohalide pollutants. Our Naturopaths work on these areas including any dietary allergies that may be present.
Psychology
Counseling and/or psychotherapy provide an individual with ADHD a place to process feelings and develop strategies for dealing with the effects of ADHD. ADHD often results in broken friendships, poor relationships, and a plunging self-esteem.
Specific Therapists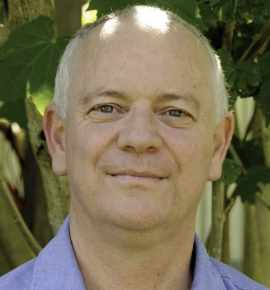 Greg Bantick
Traditional Chinese Medicine, Acupuncture, Fertility & Pregnancy Care, Pain Management, Remedial Massage, Stress Management, Women's Health
Greg Bantick has been in practice since 1975 in a wide variety of clinical settings. He has particular interests in dermatology, digestive, mood and auto-immune disorders. He is registered as a Chinese herbalist, pharmacist and acupuncturist with AHPRA CMR0001733690.
Read More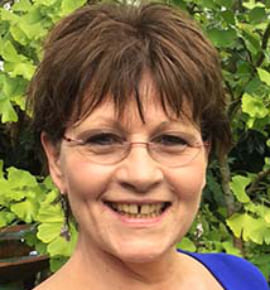 Tina White
Anti-Ageing, Acupuncture, Biomesotherapy, Energetic Facial Release, Fertility & Pregnancy Care, Iridology, Naturopathy, Nutritional Medicine
Tina has over 30 year's clinical practice in natural therapies. As a practitioner in naturopathy and acupuncture, Tina has remarkable insight coupled with a caring nature and is a beacon of hope for those she cares for.
Read More
Specific Therapies
Specific Treatments
Specific Tests