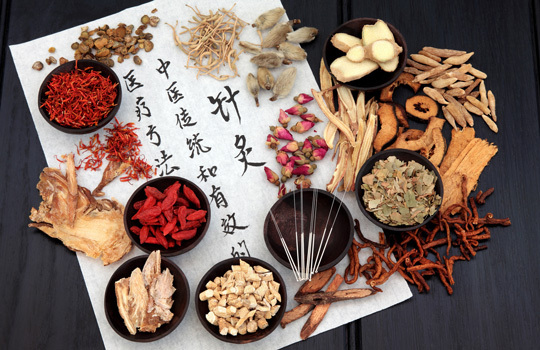 When do you need Traditional Chinese Medicine?
Published: August 03, 2015 Last Updated: February 09, 2022
Greg Bantick - Many people still think acupuncture is only good for pain relief. In fact, many medical conditions are well treated with traditional East Asian medicine. Acupuncture, herbal medicine, nutrition, massage, exercise, and many other techniques are included in the discipline of traditional East Asian medicine. Often times it is very helpful for health enhancement, stress reduction and learning more about our health and how to care for ourselves.
The following are some of the reasons people have consulted us for treatment.
Respiratory system disorders including, coughs, colds, flu, asthma, bronchitis, sore throat, sinusitis, rhinitis, etc.
Gastrointestina l disorders including, acute and chronic gastritis , hyperacidity, constipation , diarrhoea , haemorrhoids, colitis, eating disorders, IBS , Crohn's disease etc.
Neurological disorders including, headache , migraine, trigeminal neuralgia, facial palsy, Meniere's syndrome, intercostal neuralgia, sciatica , carpal tunnel syndrome, etc.
Women's disorders including, infertility , menopausal syndrome , premenstrual syndrome, many menstrual disorders, etc.
Men's disorders including, prostatitis, impotence , premature ejaculation, etc
Urinary disorders including, urinary tract infections , nocturnal enuresis, incontinence, etc.
Children's disorders including, bedwetting, earaches, poor appetite and digestion, constipation, loose stools, sore throats, nappy rash, hyperactivity, acne , etc
Musculoskeletal disorders including, low back pain , tennis elbow, frozen shoulder, arthritis, rheumatism, fibromyalgia, sprains, strains, sports injuries , etc.
Ear, nose and throat disorders including, conjunctivitis, earache, mouth and tongue ulcers, pink eye, etc.
Skin disorders including, eczema, dermatitis, herpes complex and simplex, acne, boils, psoriasis, etc.
Addictions
General concerns including, allergies , insomnia, anxiety , depression , anger, obsessive thoughts and compulsions, low energy, chronic fatigue immuno-deficiency syndrome, etc.
Emotional concerns including, self-destructive thoughts or actions, absence of harmony within yourself, feelings of inadequacy, a sense of low self-worth, drawing away from others, blocked creativity, frequent or recurrent physical ailments, often of a vague nature, lack of trust, chronic unhappiness, etc.
General health enhancement including, self-help, learning about nutrition and healthy eating, exercise, self-massage, building good immunity, traditional Chinese fitness techniques such as qi gong, relaxation and stress reduction, etc.
Acupuncture and Traditional Chinese Medicine practitioner
Greg Bantick has more than 30 years experience in all areas of Chinese Medicine and acupuncture. If you suffer from any of these conditions please don't hesitate to contact us today to get on the road to recovery.
Loved this holistic health article? Here's some more: