Induction of Labour
Inducing labour naturally
Our natural health team have a wealth of experience helping expectant mums through all stages of pregnancy. From fertility to labour, our team can assist with expert advice and natural therapies. We can provide natural ways to induce labour ranging from acupuncture to traditional Chinese medicine.
Care for your body and your baby naturally. At the Health and Healing Wellness Centre, we have many speciality areas which offer complete and holistic healthcare solutions to help your birth start naturally.
Book a Consultation Today
Acupuncture to induce labour
The use of acupuncture to induce labour has been around for centuries. Shown to be a safe and effective method to begin labour in post-term babies, acupuncture works with the sensitive hormonal balance of pregnancy to encourage labour.
Acupuncture is less about inducing labour and more about encouraging the natural onset of labour.
TCM for labour
Traditional Chinese medicine uses herbal treatments to ready the body for labour. Increasing blood circulation, aiding the progression of labour and preparing the mother for birth.
Natural labour induction Brisbane
Our experienced naturopaths, Traditional Chinese Medicine practitioners and acupuncturists can help your labour to begin naturally. A thorough review of your health and any pre-existing issues will be carried out to ensure your induction is safe and carried out with the utmost care.
Book in for a consultation with our team to find out the best way to get your labour started safely and naturally. Come and see us today for natural labour induction in Brisbane.
Specific Therapists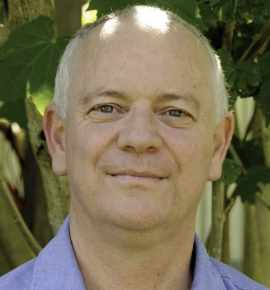 Greg Bantick
Traditional Chinese Medicine, Acupuncture, Fertility & Pregnancy Care, Pain Management, Remedial Massage, Stress Management, Women's Health
Greg Bantick has been in practice since 1975 in a wide variety of clinical settings. He has particular interests in dermatology, digestive, mood and auto-immune disorders. He is registered as a Chinese herbalist, pharmacist and acupuncturist with AHPRA CMR0001733690.
Read More
Specific Therapies
Specific Treatments