Angina Pectoris
What is angina?
Angina, or angina pectoris, is the medical term used to describe the temporary chest pain that occurs when there are insufficient oxygen and blood flow to the heart. An episode of angina is not a heart attack. However, it can be a warning sign of an impending heart attack or an indication that you are at an increased risk of one. The arteries that service the heart have become narrowed by fatty plaques which are reducing the flow of blood.
Book a Consultation Today
Angina symptoms
When physical exertion, strong emotions, temperature extremes or eating, increase the demand on the heart, the person with angina pectoris experiences chest pain. The discomfort is temporary; lasting a few seconds or minutes, not for hours or days. The angina symptoms can include:
chest pain or discomfort,
the pain may be accompanied by breathlessness and sweating,
pressure or a feeling of tightness in the chest,
a radiating pain to the neck, jaw and left arm, or both arms,
sometimes, radiating pain in the upper back and shoulders.
Risk factors for angina pectoris
As we age, our coronary arteries are narrowed by a layering of fatty deposits or cholesterol, that builds up on the inner linings of the artery walls. This is called atherosclerosis. These plaques can block the blood flow partially or completely and are caused by a combination of factors, including:
A diet high in cholesterol and saturated fats
High blood pressure, or hypertension
Cigarette smoking
Insufficient exercise
Obesity
Uncontrolled diabetes
Genetic factors or an inherited susceptibility may accelerate this build up.
Natural therapies for angina
Controlling angina symptoms with natural therapies includes identifying the cause and working towards minimising any future attacks.
Monitor your cholesterol level - avoid foods high in saturated fats.
Eat smaller meals - that are particularly high in antioxidants, such as fresh fruit and vegetables.
Reduce your salt intake.
Stop smoking.
Reduce stress - through yoga or aromatherapy.
Traditional Chinese Medicine (TCM) - is an ancient healing tradition that incorporates a range of plant elements and remedies to treat a wide range of conditions, including angina pectoris.
Acupuncture - has traditionally been used to treat a wide range of cardiovascular conditions and recent studies have demonstrated that it is particularly beneficial for angina.
Naturopathy - drinking herbal tea daily, such as hawthorn tea, can help reduce angina. Our naturopaths will take a holistic approach to your angina.
Specific Therapists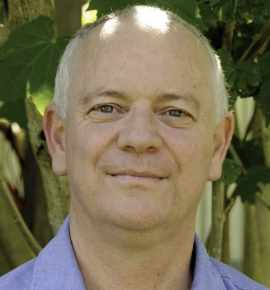 Greg Bantick
Traditional Chinese Medicine, Acupuncture, Fertility & Pregnancy Care, Pain Management, Remedial Massage, Stress Management, Women's Health
Greg Bantick has been in practice since 1975 in a wide variety of clinical settings. He has particular interests in dermatology, digestive, mood and auto-immune disorders. He is registered as a Chinese herbalist, pharmacist and acupuncturist with AHPRA CMR0001733690.
Read More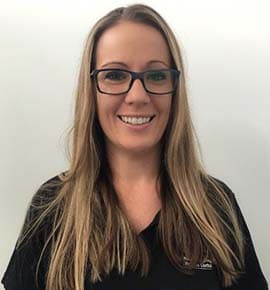 Zoe Buchanan
Endermologie, Lipomassage, Remedial Massage, Ultrasound Lipo-Cavitation
Zoe is a registered Remedial Therapist and is also trained in Endermologie and Ultrasound Lipo-Cavitation. She has practised in Brisbane and Gold Coast for over 10 years.
Read More
Specific Therapies
Specific Treatments
Specific Tests