Acupuncture and Pregnancy
Although pregnancy is a wonderful time of life, women can also experience a range of uncomfortable and sometimes painful symptoms throughout their pregnancy and following the birth of their child.
There are a range of treatments that can be used to assist pregnant women with their symptoms, and acupuncture is an option that is increasing in popularity in the western world. But, what exactly is it and how can it help?
If you would like further information regarding acupuncture, speak to the Health & Healing Wellness team on 07 3857 8887 .
What is acupuncture?
Acupuncture is an ancient practice of natural healing from the Orient and is one form of the traditional Chinese system of medicine which has been used very effectively for over 5000 years. Acupuncture is gaining respect in the western world as its practice has grown spectacularly over the last 3 or 4 decades.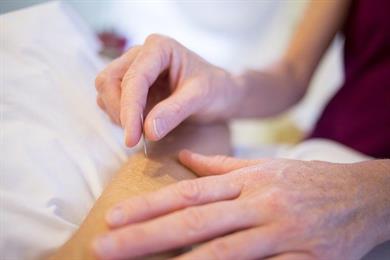 Acupuncture involves the stimulation of certain specific points on the body to enhance the flow of vital energy (Qi or Chi). Chi travels on the surface of the body and through internal organs. In traditional Chinese medicine, the central belief is that for the body to function at its peak it must be in balance.
Can you have acupuncture when you are pregnant?
Yes, you can have acupuncture before, during and after pregnancy. It is always strongly recommended that you speak to your medical practitioner before commencing any treatment though.
Around 50% of Australian women consult a natural therapist during pregnancy.
What can acupuncture assist with during pregnancy?
Acupuncture can assist with a range of symptoms and issues during pregnancy, including:
Nausea and morning sickness.
Heartburn.
Headaches.
Pelvic and back pain.
Muscle aches and cramping.
Stress and anxiety.
Depression.
Insomnia and issues with sleep.
Oedema.
Cold and flu symptoms, as well as sinus congestion.
Fatigue and low energy levels.
Issues with concentration and focus.
Acupuncture can also help prepare your body (especially the cervix) for labour, as well as assisting with bringing on natural labour. It can also help with labour pain and labour length.
What benefits does acupuncture offer to pregnant women?
Acupuncture offers a range of benefits to pregnant women, including:
Non-invasive.
Generally safe and low risk if performed by a qualified professional.
Can assist with a range of issues.
Does not require the ingestion of anything - especially good for those experiencing severe nausea and morning sickness.
Can assist in every stage of pregnancy.
Can acupuncture assist with fertility and falling pregnant?
There are studies that have shown that acupuncture can assist with fertility, as it can help reduce stress levels and increases blood flow to the reproductive organs and endocrine system - both which assist with falling pregnant.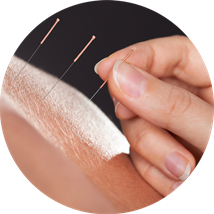 There are also suggestions that acupuncture assist those who are currently going through the IVF process, boosting their chances of falling pregnant.
What about following pregnancy?
The benefits of acupuncture do not stop once your baby is born. Acupuncture can assist with recovery post birth, as well as helping with fatigue, boosting milk supply, postnatal depression and treating mastitis. Always speak to your doctor and your acupuncturist about your needs though.
Learn more:
Resources:
https://nicm.edu.au/news/research_shows_acupuncture_may_help_prepare
https://www.health.gov.au/resources/pregnancy-care-guidelines/part-i-common-conditions-during-pregnancy/nausea-and-vomiting
https://www.health.gov.au/resources/preg
nancy-care-guidelines/part-i-common-conditions-during-pregnancy/pelvic-girdle-pain
https://www.pregnancybirthbaby.org.au/complementary-therapy-during-pregnancy
https://www.huggies.com.au/pregnancy/health-and-care/pains/acupuncture
https://babyology.com.au/health/family-health/everything-you-need-to-know-about-acupuncture-and-how-it-can-help-mums/
RELATED ARTICLES
Acupuncture
Service Areas
Search Help Section by Service
Search our information section by a specific service. Simply click the tile below.