Advances in Australian Acupuncture
Published: August 13, 2012 Last Updated: February 09, 2022
This month has seen a historic milestone in the development of Traditional Chinese Medicine (TCM) in Australia.
The Australian Health Practitioner Regulation Agency (APHRA) has created the Chinese Medicine Board to establish practitioner qualification standards for safe practice. This is the same regulatory body that sets standards for medicine, dentistry, chiropractic, psychology and many other registered health professions.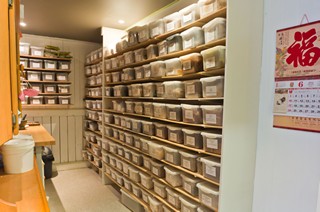 It is very exciting for all the allied health advocates to see how TCM teaching and practices have evolved over the years towards this new Federal Government recognition.
The Health and Healing Wellness Centre is pleased to announce that our TCM practitioners Jean Paul Staats and Greg Bantick are fully registered with the new Chinese Medicine Board as both Acupuncturists and Chinese Herbalists . Greg also met the standard as a Chinese Herbal Dispenser. This acknowledgement of the clinical experience and training of our practitioners means you can continue to be confident of their high level of professional expertise.
So what does it mean to be a registered Chinese Herbal Dispenser?
Well, it includes the recognition of advanced training in herbal prescriptions including herbal identification, herb drug interaction, herb toxicities and more, and here at the Health and Healing Wellness Centre, we work hard to ensure the ongoing selection and provision of a high quality standard of products for our very own on-site herbery.
For more information on Traditional Chinese Medicine .
To book a TCM consultation in Brisbane today.