Who is Greg Bantick and how can he help you?
Published: May 03, 2012 Last Updated: February 09, 2022
Greg has been working out of the Health and Healing Wellness Centre for over three years but now is fully integrated into the clinic. For those of you whom may not have met Greg before, he is a 30 year experienced acupuncturist and Traditional Chinese Herbalist. His focus in general practice is in the areas of gynaecology (fertility and women's health issues), mood disorders, skin disorders, chronic or acute pain, general wellbeing and many more.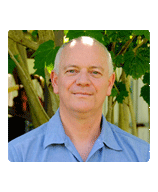 Greg Bantick is now fully integrated into the Health and Healing Wellness Centre.
Greg is also a lecturer in Chinese Herbal Medicine at the Endeavour College of Natural Therapies in Brisbane and has been a teacher and lecturer for over 20 years.
What this means for you:
Greg is now HICAPS registered and EFTPOS facilities are available. Greg is also available for Saturday morning appointments and late evening appointments on Tuesdays and Thursdays. We have wanted to offer our clients this service for some time as we appreciate you are usually time poor.
For appointments with Greg just phone the practice on 07 3857 8887 to make a time.
Loved this holistic health article? Here's some more: